Dipropylene Glycol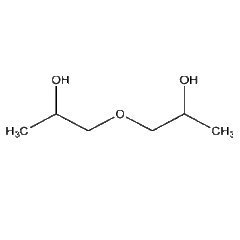 Dipropylene Glycol
Product Description
Product Details:
| | |
| --- | --- |
| Minimum Order Quantity | 50 Kilogram |
| Physical State | Powder, solid, Liquid |
| Usage | Industrial, Laboratory |
Dipropylene Glycol (DPG) is used as a reactive intermediate in the manufacture of high-performance unsaturated polyester resins, polyurethanes and plasticizers. DPG has great solvency, a low evaporation rate, low toxicity, high viscosity and low odor, making it a chemical intermediate of choice for many applications

Other Detail:

High-volume plasticizer
Reactant in unsaturated polyurethane resins, adding flexibility and hydrolytic stability
Initiator in urethane polyols, and as the polyol itself in some rigid polyurethane systems
Reactive diluents in radiation-cured resins and coatings, cutting viscosity and enabling easier application
Other effective uses of DPG are:
Hydraulic brake fluid formulations
Cutting oils
Textile lubricants
Printing inks
Coatings
Industrial soaps
Solvents for agricultural chemicals such as insecticides
Dyes industries
Pigments industry
Flavors & fragrances.
Glycols such as Propylene glycol (PGI), and Dipropylene Glycol (DPG) can be used as:
Initiators for urethane polyol synthesis from epoxides
The polyol itself in some polyurethane foam systems
A component for polyurethane/urea elastomers
Paint and Coatings:

Adhesives, Sealants and Coatings:

The full range of propylene glycols are used in the synthesis of alkyd resins found in paints, enamels and varnishes.
DPG are used as compatibilizers and for freeze-thaw protection in latex-based paint formulations.
DPG are used as resin solvents in the production of printing inks.
Alkyd Resins for Paint and Coatings:

PGI is used as an intermediate in the production of alkyd resins for paints and varnishes. It controls flexibility and hardness.
Latex Paints:

Propylene glycols (PGI, DPG and TPG) are used in latex-based architectural paints to provide freeze and thaw stability. They also enhance the quality of the final film by changing the open time and providing leveling during application.
UV-Curable Resins:

UV-curable (or Radiation Cure) resins are used in printing inks, varnishes, paints and coating applications.
These resins offer several advantages, including:

Increased energy efficiency
No post curing
Low volatile organic compound (VOC) emissions
Fast processing speeds
Compact plant size

Composition Details:
Physical Properties

Units

Dipropylene Glycol Regular Grade (DPG)

Chemical Name




oxybispropanol

Formula




C6H14O3

CAS Number1




25265-71-8

EINECS Number




246-770-3

Molecular Weight




134.2

Boiling Poit

760 mm Hg, F

450.0

760 mm Hg, F

232.2

Vapor Pressure

mm Hg, F (25 C)

0.016

Evaporation Rate

(n-Butyl Acetate = 1)

1.55E-03
Other Information
Minimum Order Quantity: 50 Kilograms
Contact Us
313, Ram Gopal Industrial Estate, Dr R. P. Road, Opposite Jawahar Talkies, Mulund (West), Mumbai, Maharashtra, 400080, India
Phone :+918037401801