Diethylene Glycol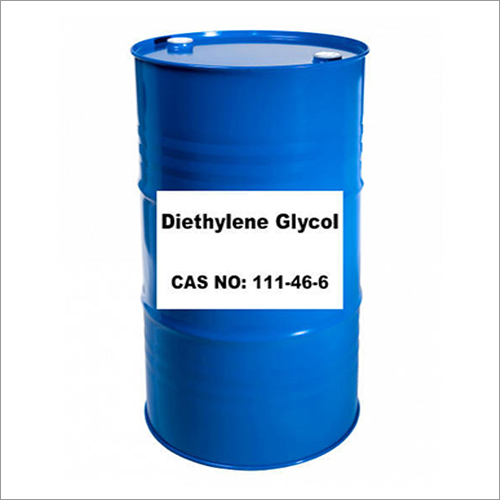 Diethylene Glycol
Product Description
Diethylene Glycol
With the assistance of our illustrious professionals, our business has been able to establish itself as one of the top exporters of diethylene glycol. Our chemicals are real, of the highest calibre, and dependable. Our selection of chemicals is made from products that have undergone quality testing and are purchased from reputable market sellers. Diethylene Glycol is typically utilised as a solvent, coolant, and humectant for glue, tobacco, printing ink, and cork due to its unrivalled quality and astounding performance.
Frequently Asked Questions
What is diethylene glycol used for?
Diethylene glycol (DEG) is a colourless, odourless, hygroscopic liquid that is frequently used in the manufacturing of antifreeze, brake fluid, cigarettes, and various colours. It has a sweet taste. For a variety of rather insoluble compounds, it works great as a solvent.
How much diethylene glycol is toxic?
DEG'S TOXICITY: It is unclear what doses of DEG are required to produce human morbidity and mortality. They may underestimate toxicity because they are largely based on reports from mass poisoning epidemics. It has been determined that 1 mL/kg of pure DEG is the typical estimated death dose for an adult.
Why is ethylene glycol toxic?
In the body, ethylene glycol decomposes into harmful substances. The central nervous system (CNS), followed by the heart and kidneys, are the first organs that are impacted by ethylene glycol and its harmful byproducts. Taking in too much can result in death.